Honesdale, PA – David Raven, President and CEO of The Honesdale National Bank, announced Sharon Smith has joined HNB as Branch Supervisor of the Lackawaxen Office.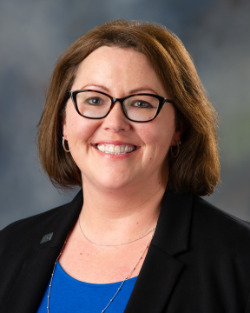 In making the statement, Raven noted, "We are pleased to welcome Sharon to the HNB Family. Her strong retail and customer service experience will be of great benefit as we look to continue to support the needs of our customers in the Lackawaxen community." 
Originally from Queens, NY, Smith is new to the financial industry. She moved to the area in her teenage years, graduating from Honesdale High School, and has since received her Bachelors of Science Degree in Management from East Stroudsburg University. She has then pursued over 20 years in retail management at the Dollar Tree in Honesdale.
In mentioning her new role with HNB, Smith said, "I am excited to start a new career and reinvent myself in a new industry." She continued, "I am looking forward to using my decades of experience in the customer service industry to serve my community in a new way."
In her spare time, she enjoys spending it with family, watching movies, or shopping.