Honesdale, PA – David Raven, President and CEO of The Honesdale National Bank, announced Scott P. Prebich has joined HNB as VP, Commercial Loan Officer.
In making the announcement, Raven stated, "We are extremely pleased to add Scott as an essential part of our HNB family. Along with his Commercial Lending experience, I am certain he will provide the personal devotion and professional service our bank is recognized for. He understands the important role our bank plays in the communities we serve and is committed to building and supporting those relationships."
As VP, Commercial Loan Officer, Prebich will be in charge of lending operations while working closely with the customers of our bank. In addition to offering a variety of lending services he is charged with not only promoting the growing presence of the bank in Lackawanna County, but the evolution of the company entirely.
Scott began his career in banking as a Commercial Lender with NBT Bank from 1999-2008. He then went on to continue his career as a Commercial Lender with First National Bank from 2009-2021.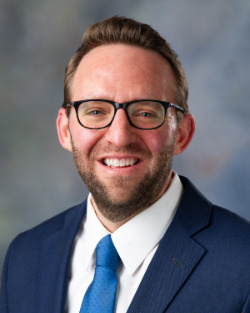 In commenting on his new position at HNB, Prebich noted, "I am looking forward to this new challenge and I am very excited about joining the team."
Prebich is a graduate of Lakeland High School and received a Bachelor of Science in Finance from the University of Scranton.           
Outside of the bank, Scott is the Vice President and on the Board of Directors for a local not-for-profit called
Marley's Mission.
The Honesdale National Bank, established in 1836, holds the distinction of being the area's oldest independent community bank headquartered in Northeastern PA, with offices in Wayne, Pike, Susquehanna, Lackawanna and Luzerne Counties.  The Honesdale National Bank offers personal banking, business banking and wealth solutions.  For more information on HNB's products and services, visit www.hnbbank.bank.