Blu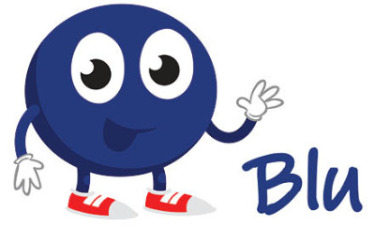 Hi, Everyone! My name is Blu!
I'm a friend of HNB's, and I would like us to become friends too! I'm excited to share everything I know about saving with kids, but I enjoy helping everyone learn money management skills that keep our ourselves, families and communities financially healthy. 
I believe there are three keys to building strong financial habits and that's through practicing strong saving, spending and sharing skills.  Find out more below! But these skills aren't possible without first believing in the power of u!

Believe in the Power of U!
Believing in the power of YOU is about taking action. It's about encouraging you to take ownership and know that you have the power to create change and make a difference. That's true for not only your own financial goals, but also the role you play in sustaining our communities and local businesses.
Believing in the power of YOU can take shape in so many ways when it comes to setting savings goals and managing your money. But, you don't have to do it all alone either. Asking for help and working with others is often how to create change or make the biggest impact. I know HNB is all about helping too!
I like to do lots of activities with my friends at HNB and look forward to seeing you at community events, in HNB Offices, parades, and even in our local schools.