The Honesdale National Bank Foundation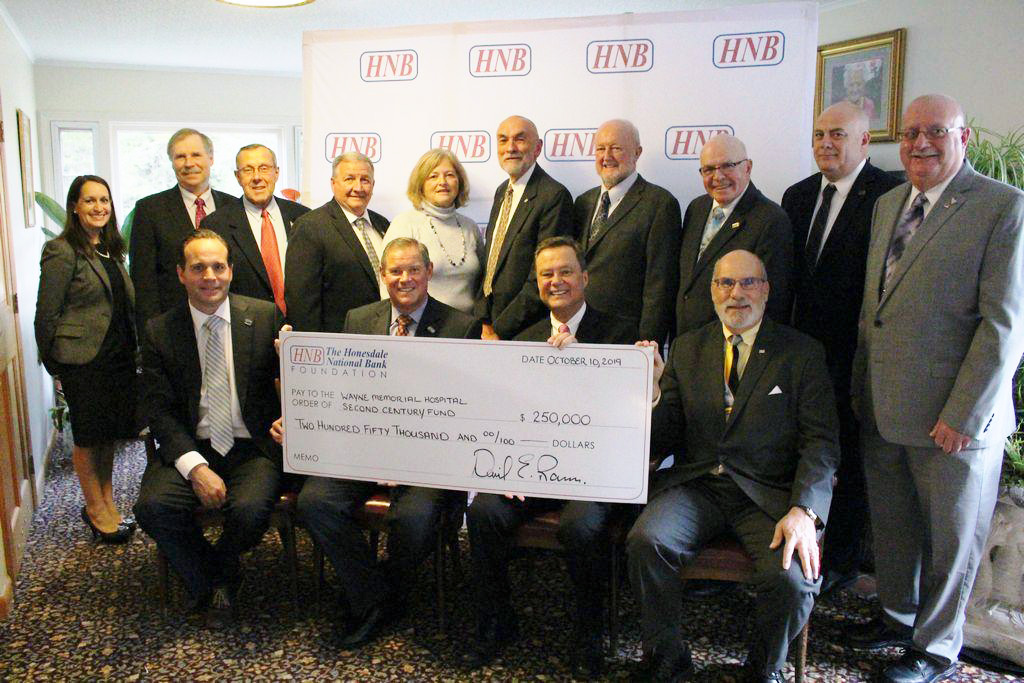 Our Mission
Since 1836, community has been at the heart of who we are. We are proud to extend that commitment through the establishment of The Honesdale National Bank Charitable Foundation.
The Honesdale National Bank Foundation was established to further support the Bank's commitment to contributing to the growth and development of the communities we serve.  The Foundation's mission is to support the sustainability and strengthening of resources and programming that make our communities thrive and remain desirable places to live, work and play. 
The mission will be upheld through the provision of funding for public charities, institutions, schools and other not-for-profit organizations throughout our area. Through a focus on health and human services, education, culture and community enhancements, the Foundation intends to exemplify corporate citizenship and continue to create opportunities for all that benefit from our region's offerings.
The Honesdale National Bank Foundation is a registered 501(c)3. 
Applications
To be considered for funding from the Foundation, please thoroughly complete our
Charitable Giving Application
and provide the following requested documentation. Incomplete applications will not be considered.
Completed W-9
IRS verification of 501(c)(3) tax exempt status
Financial statement (audited, if available) for your agency /organization
Proposed program budget
Total agency/organization budget for the current year
List of board members and full-time / part-time staff members
Any relevant documentation that may support the review of your request
Submission of Application
Please submit your completed application and supporting documentation in one package to
foundation@hnbbank.com
 or by mail to:
The Honesdale National Bank Foundation
Attn: Charlie Curtin
724 Main Street
PO Box 350
Honesdale, PA 18431
Our Initiatives