The Stegner Family Foundation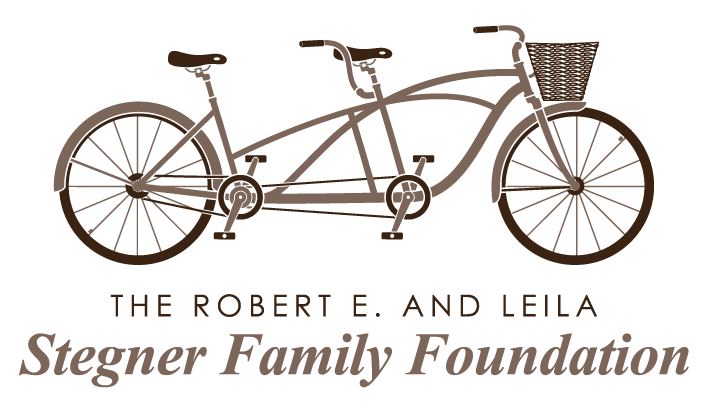 The Robert E. and Leila Stegner Family Foundation was created by siblings Dr. Robert, Joan and Janet Stegner of Honesdale, Pennsylvania, "in thanksgiving to the people of Wayne County and elsewhere for the support given to J.H. Stegner Grocery Store and Bakery, Robert J. Stegner, DDS, Joan M. Stegner and Janet T. Stegner, private music teachers." The Foundation was established after the passing of the last surviving sibling, Joan Stegner, on October 7, 2022. The Honesdale National Bank has served as Trustee since May 25, 2011. 
Giving Back to Those Who Gave
The Stegner name is well-known in Honesdale, Pennsylvania. Parents, Robert Sr. and Leila Stegner, together with Robert's parents and brothers, owned and operated the J.H. Stegner and Sons Grocery Store and Bakery throughout most of the 20th Century. Many fondly remember bread fresh from the ovens, fruit stollen and lebkuchen for the holidays.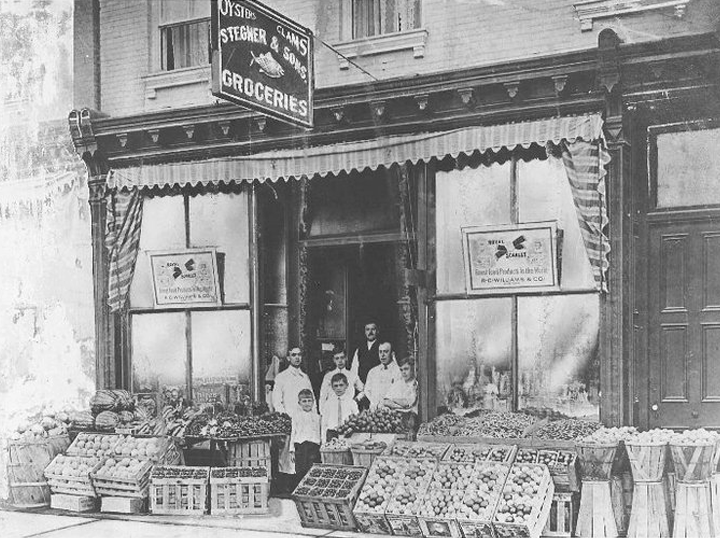 J.H. Stegner & Sons Groceries in Honesdale, Pennsylvania
Striking a Chord
Their children, Grace, Dr. Robert and twins Joan and Janet, were prominent citizens on their own accord. N
umerous young students
were taught
to love the piano
by Grace, Joan and Janet in the family's living room,
while Dr. Robert tended to the
community's dental needs.
Grace Stegner Keen graduated from Honesdale Catholic High School and went on to study piano at Marywood College in Scranton, Pennsylvania. She taught grammar, literature and music for several years at Waymart High School, and then taught privately in the family home in Honesdale.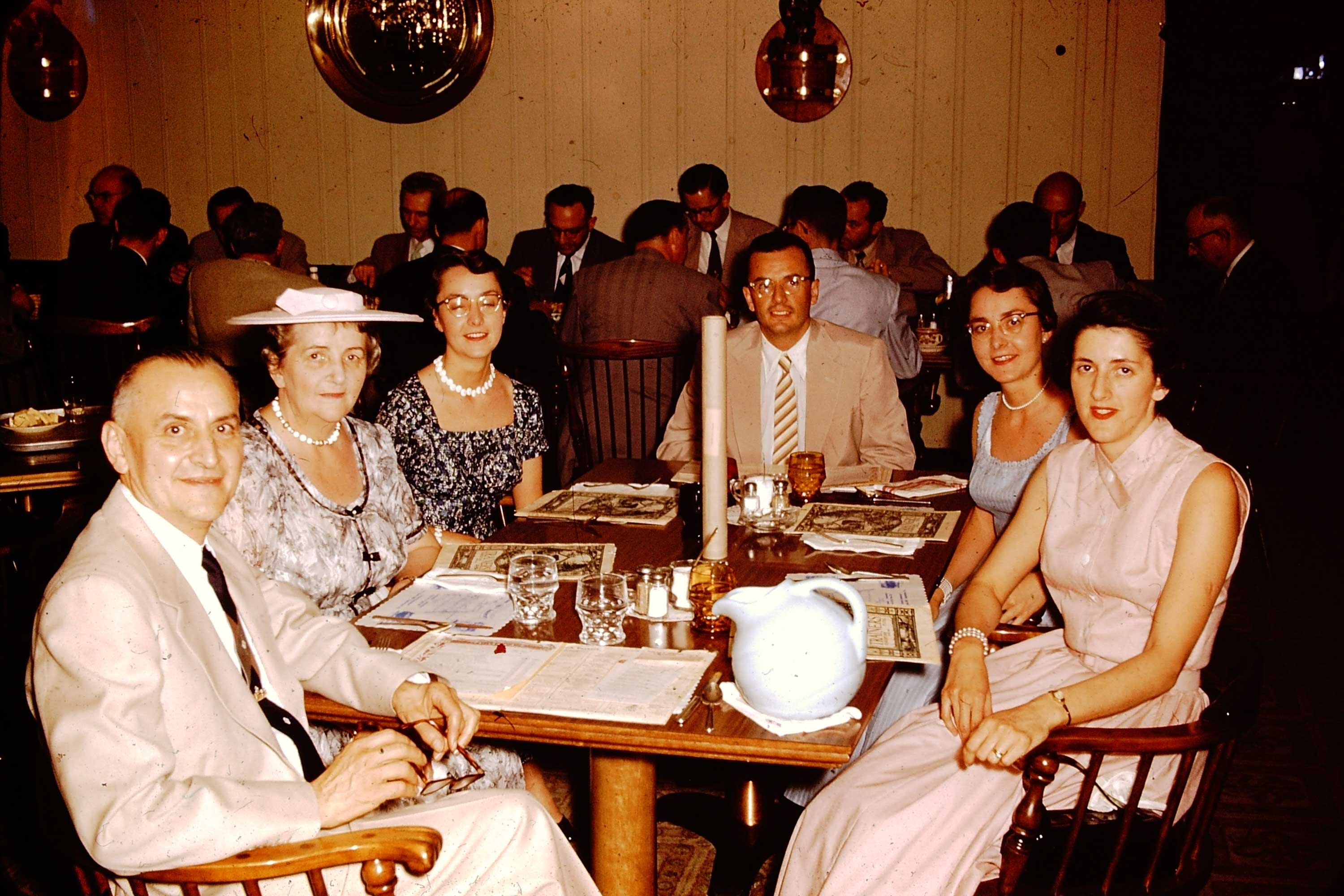 Stegner Family Celebrating Dr. Robert Stegner's Graduation from Temple University's School of Dentistry
In his youth, Dr. Robert Stegner helped his father at J.H. Stegner & Sons Bakery. Later, he was a Western Union Boy, delivering telegrams by bicycle at .35 cents an hour in Honesdale. In his formative years, much like his sisters, he pursued music by taking up trumpet, and with his neighbors and friends, formed a local band. They played throughout Wayne County, as summer boarders enjoyed dancing – especially square dancing. 
After high school graduation, Dr. Stegner enlisted in the U.S. Army Air Corps and was trained as a B-29 mechanic, which took him all the way to Okinawa, Japan. He was honorably discharged as Sergeant in 1947, and entered St. Bonaventure College in New York State, followed by Temple University School of Dentistry in Philadelphia. Dr. Stegner opened his office at 617 Main Street, Honesdale, in a building once owned by his grandfather, where he practiced for over 40 years.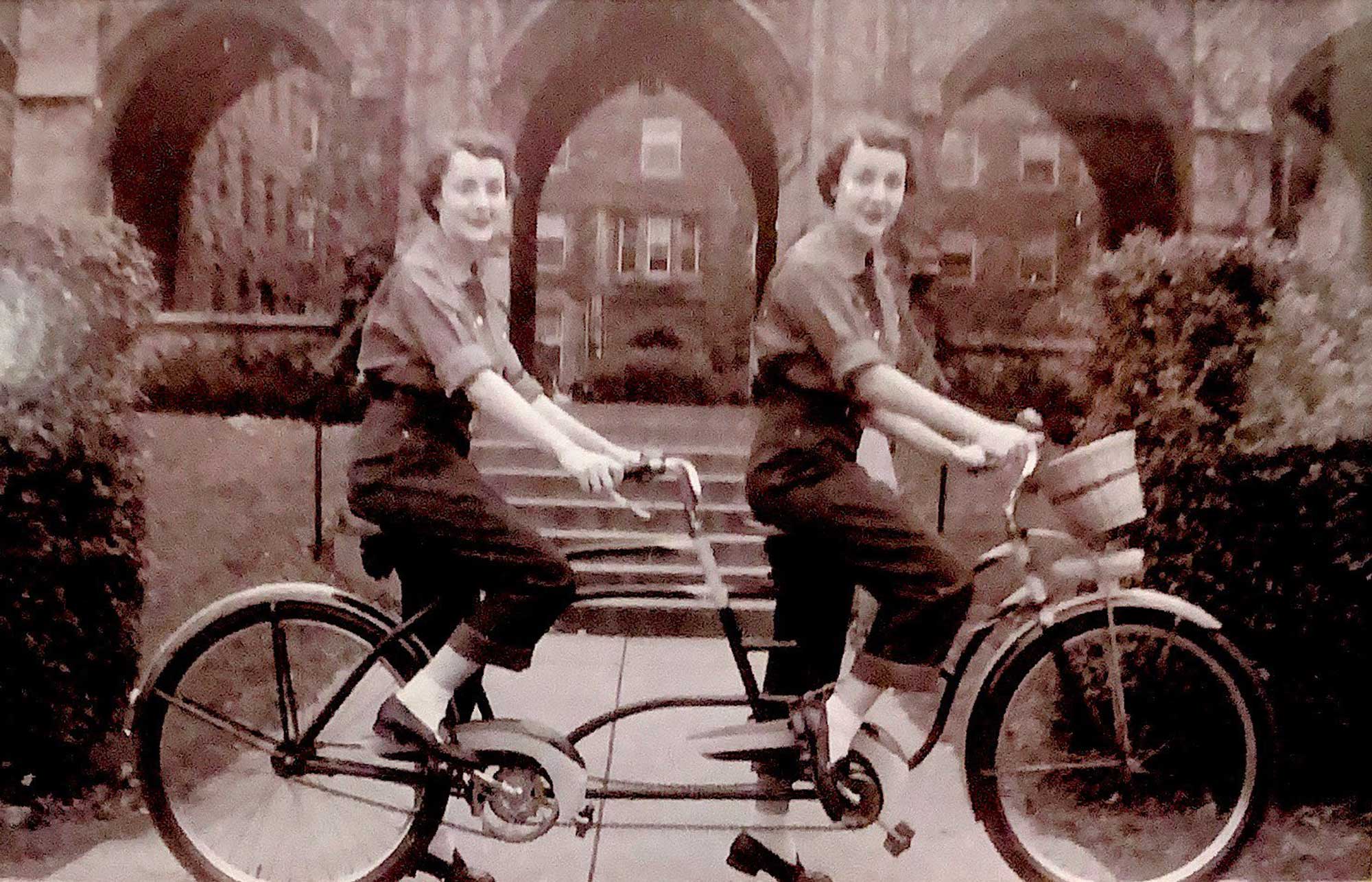 Joan and Janet Stegner Riding their Iconic Tandem Bicycle
Music was a important pastime in the Stegners' lives. The Stegner twins, Joan and Janet, played trumpet duets at nearly every musical occasion in Honesdale, even representing Honesdale High School at the Pennsylvania All State Band competition in 1949. Both sisters were accepted by audition to the renowned Eastman School of Music at the University of Rochester, majoring in piano and trumpet, and were members of Sigma Alpha Iota, the national honorary fraternity of professional musicians. 
A particular delight was to see Joan and Janet, in matching outfits, riding their tandem two-seat bicycle around town, waving to all. Later in life, the twins continued the tradition of music lessons for the community within the homestead. The immediate family also sang in Saint Mary's Catholic Church choir for many years under the direction of the family matriarch and organist, Leila A. Hessling Stegner.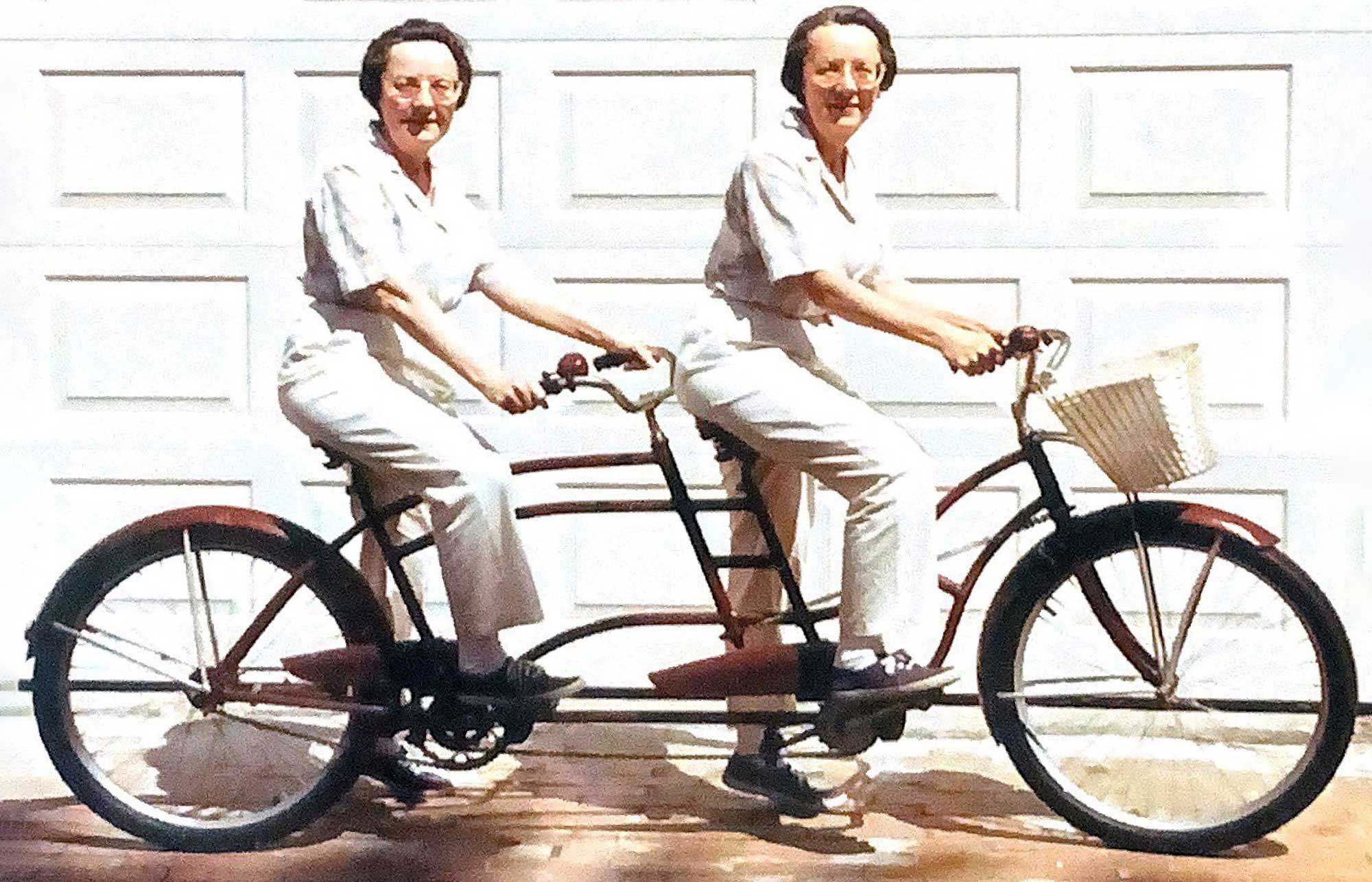 Although the scene of the Stegner siblings languidly rocking on their 8th Street porch swing during long summer days is now just a memory, their generosity lives on through the Stegner Family Foundation.

Charitable Organizations
Bethany Cemetery Association

Honesdale Fire Department

Alert Hook & Ladder
Company #2

Honesdale Ministerium

Salvation Army

Victims Intervention Program

Wayne County Children and Youth Services

Wayne County Food Pantry

Wayne County Red Cross
Wayne Memorial Hospital Foundation

University of Rochester Eastman School of Music