CD Special
High Five! Your Savings
A Certificate of Deposit from The Honesdale National Bank offers a secure and reliable option for savings. With competitive interest rates and a range of maturity terms, customers can tailor their investment to meet their financial goals. This predictable return makes it an appealing choice for those seeking stability and gradual growth. Whether saving for short-term needs or long-term aspirations, a CD from HNB provides a trustworthy avenue for individuals to watch their savings steadily accumulate over time.
At HNB, we combine personalized service with great rates to put you on the best path to realizing your short or long-term goals. For us, it's about knowing your goals and working together to help you get there. Take advantage of our promotional CD rates and personalized service to put your goals in sight.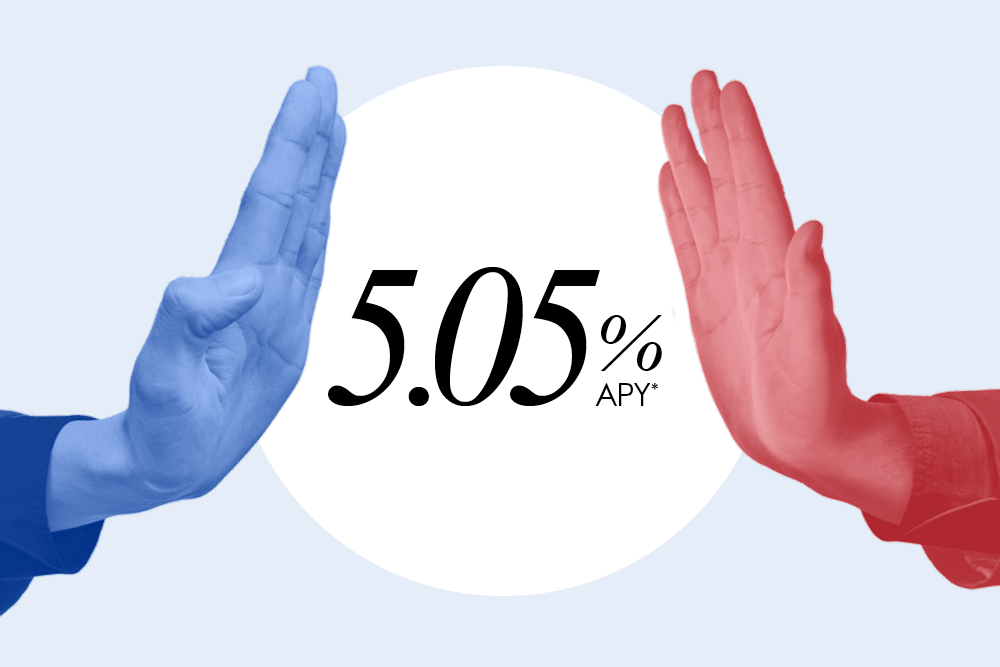 Current Certificates of Deposit (CD) Special
Rates are updated daily and are subject to change.1,2
Minimum balance to open and maintain account is $1,000.00.
| Term | Regular CDs Rate - APY | Flex CDs Rate - APY |
| --- | --- | --- |
| 13 Months | 5.05% – 5.05% | N/A |
| 16 Months | 5.05% – 5.05% | N/A |
| 20 Months | 5.05% – 5.05% | N/A |
*Annual Percentage Yields (APYs) are accurate as of September 21, 2023. Receipt of the promotional Certificate of Deposit (CD) rate is contingent upon a minimum investment of $1000 per CD. Penalties may be applied for early withdrawals. At expiration of the promotional term for the CD, terms will automatically renew at the nearest preceding CD term unless otherwise directed by the account holder. Limited time offer. Fees could reduce earnings on the account. Ask an employee for additional information on applicable fees and terms. Member FDIC.