Financial Literacy
The ability to manage money is a skill that can help all of us support everyday living, prepare for the future and helps us achieve short and long-term goals.
Knowledge is power. We encourage you to take a proactive role in growing your financial skills to provide you with the resources you need to succeed. HNB is here to help. Contact your
local HNB Banker
or leverage the resources provided for support.
April is Financial Literacy Month!
Glossary of Financial Terms
Resources
Educators, Businesses and Community Groups
HNB is committed to supporting access to financial education within
our local schools and communities.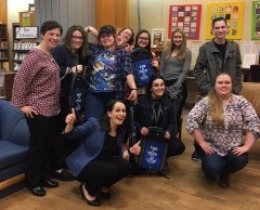 We believe that building your money management skills – at any age – can help our friends and neighbors successfully work toward their life goals and can help build a more vibrant community.
Please contact us to learn more about how we can partner to strengthen financial skills and grow together.